Rooftop Support Systems Division will officially relocate on Friday, April 15
BUFFALO, NY – It took more than 92 years, but Eberl Iron Works has finally outgrown all available space in its original location at 128 Sycamore Street. On Friday, April 15, the company will celebrate the official opening of a second site — just up the block and across the street at 103 Sycamore.
Along with all welding and assembly operations, manufacturing for the company's Rooftop Support Systems Division has relocated to facilities formerly occupied by Buffalo Metal Forming, which EIW acquired in 2014. Several administrative staff members also made the move.
"There was simply nowhere else to put anybody," said Gregory N. Jones, operations manager. "The additional space is already creating new opportunities for our rooftop support systems." Established in 2009, this growing division produces strong, flexible structures that support pipes and duct work without penetrating roofing material.

"Moving our welding operation has also freed space for a second shear," Jones explained. "Running two shears at once means we can fill orders more quickly."

~Gregory N. Jones, Operations Manager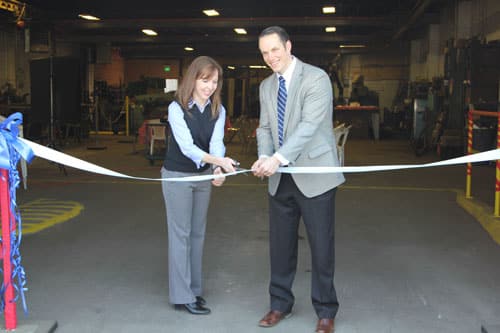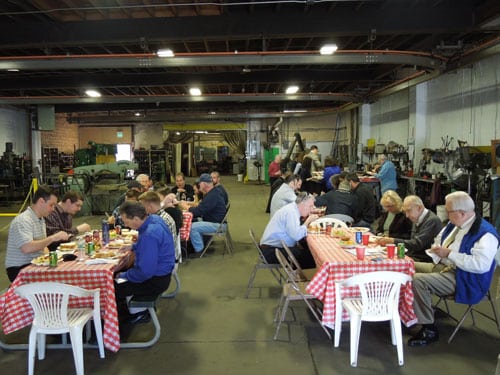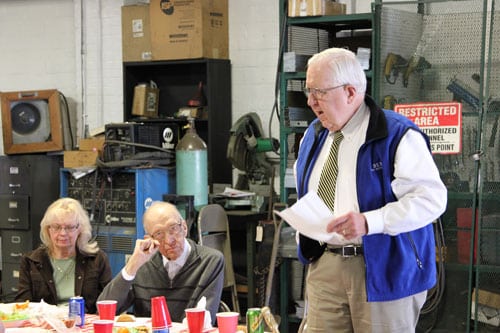 In announcing the move, co-owners John C. Eberl, chief executive officer, and Nora E. Eberl, chief financial officer, noted that growth has necessitated numerous additions and expansions of warehouse, shop and office space over the years.
"We really had absorbed every available square foot at our headquarters," said John Eberl. "The move creates a more comfortable and efficient work environment."

~ John Eberl, Chief Executive Officer
"And," Nora Eberl added, "it gives us space and flexibility to handle future growth."

~ Nora Eberl, Chief Financial Officer
About Eberl Iron Works
Established in 1923, Eberl Iron Works is a family-owned company that serves markets across the Northeast. In addition to rooftop support systems, its manufacturing and distribution businesses include custom metal fabrication, Unistrut metal framing products, traffic safety products and systems installation.