Frank Eberl's Celebrates his 50th Work Anniversary
On June 8, Frank was the guest of honor at a staff party marking his 50th anniversary.
After graduating with a bachelor's degree in accounting from Canisius College in May 1967, Frank learned virtually every facet of his family's business firsthand. He started out as a saw operator and shear helper, progressed to material handler, and then to counter service for walk-in customers. By 1970 he was in charge of house accounts, transporting samples in his first company car. In 1982, he and his brother George became second-generation owners of Eberl Iron Works.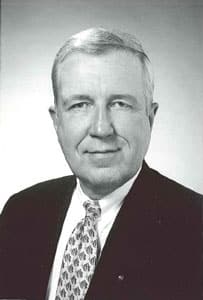 Frank's energy and eagerness to learn seemed boundless. He followed full days at work with nighttime studies, earning both a master's degree in education and an MBA at Canisius. He took architectural drawing courses at Erie Community College to enhance the design-build services offered in EIW's Unistrut Buffalo Supports and Systems Installation & Design divisions.
Together with George, Frank led Eberl Iron Works through significant growth during the late 20th and early 21st centuries. In addition to
Systems Installation, the Traffic Safety Products and Rooftop Support Systems divisions were established. Office and warehouse spaces were expanded and new high-tech equipment was purchased.
In 1991, Frank became EIW's fall protection specialist, leading projects for such major local companies as Anheuser Busch and Xerox, as well as space frame installations for Linde and the Adam's Mark hotel.
The family's third generation assumed ownership in January 2012, when George's son John C. Eberl became chief executive officer and
Frank's daughter Nora E. Eberl was named chief financial officer.
"Who devotes an entire career to a single company these days? It's rare," says Nora. "I'm so grateful to employees like my dad and my uncle George who made our organization their life's work. It's thanks to them, and the generation before, that we are where we are today."

~ Nora Eberl
"It's documented that only 30 percent of second-generation businesses survive," notes John. "To continue a second-generation business and then groom a third generation is no easy task. Frank's leadership and knowledge have guided our company through good times and bad and are, in part, why we're here and thriving today."

~ John Eberl
Frank Eberl continues to work each day in proper business attire. From Peanuts characters that delight his grandchildren to basketballs for March Madness, his vast tie collection adds a daily dose of cheer.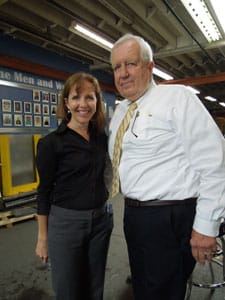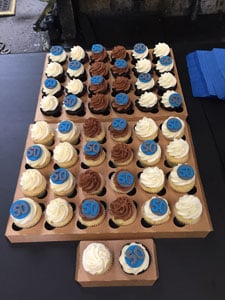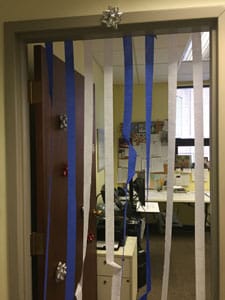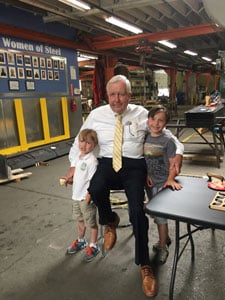 About Eberl Iron Works
Established in 1923, Eberl Iron Works serves markets across the Northeast. Its manufacturing and distribution businesses also include custom metal fabrication and Unistrut metal framing products.