Giving Back to the Community
As a 3rd generation family-owned and 100 year old company, Eberl Iron Works, Inc. prides itself on family tradition and understands the importance of helping those in need around us to find success. We are grateful for the opportunities we have been given and love giving back to our community and neighbors so we can all continue to grow. As part of our continued efforts, we teamed up with Family Promise of Western New York to provide assistance and donations whenever we can. For those efforts, Eberl Iron Works, Inc. was recognized as one of the Corporate Pillar Award recipients.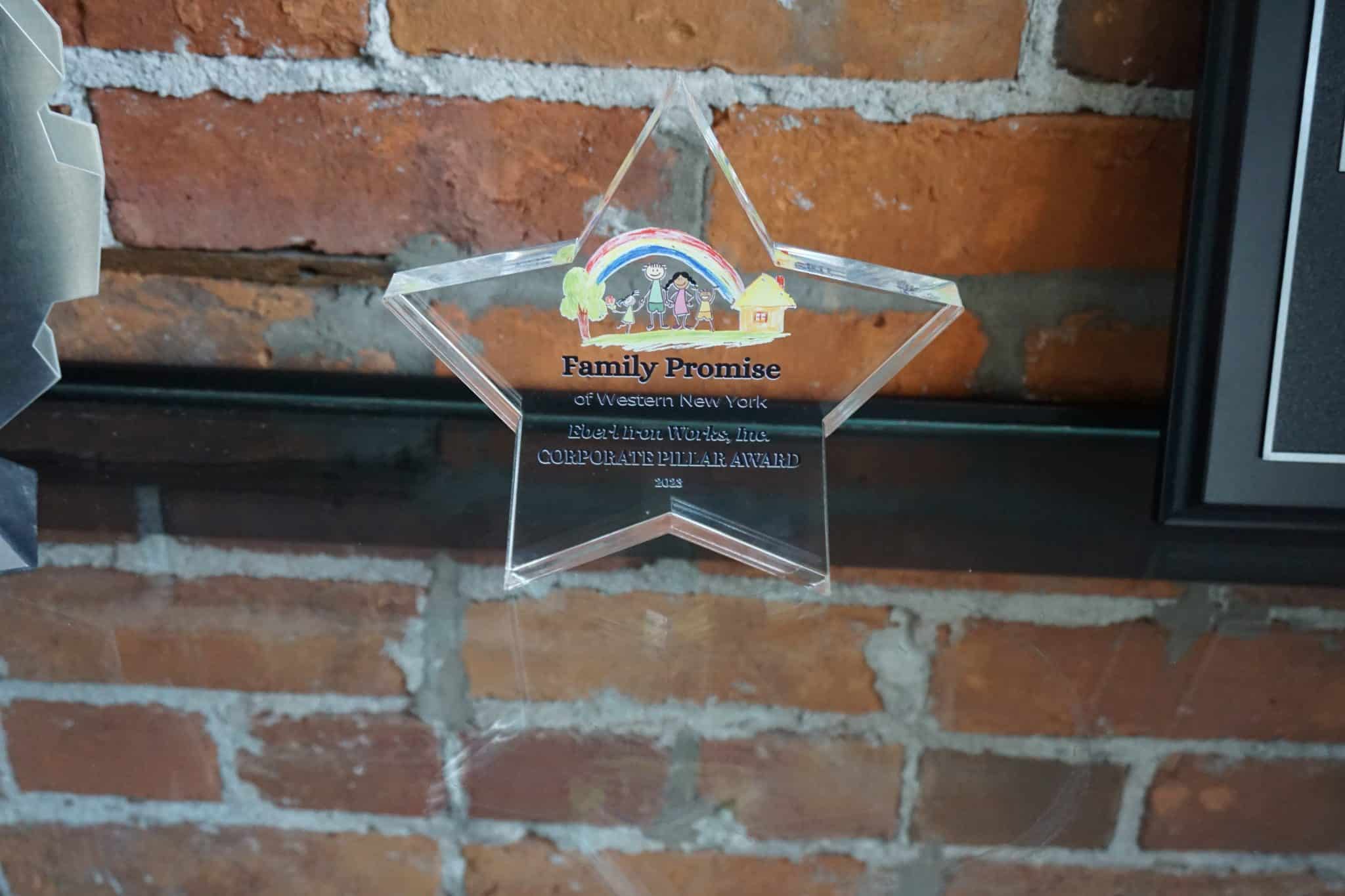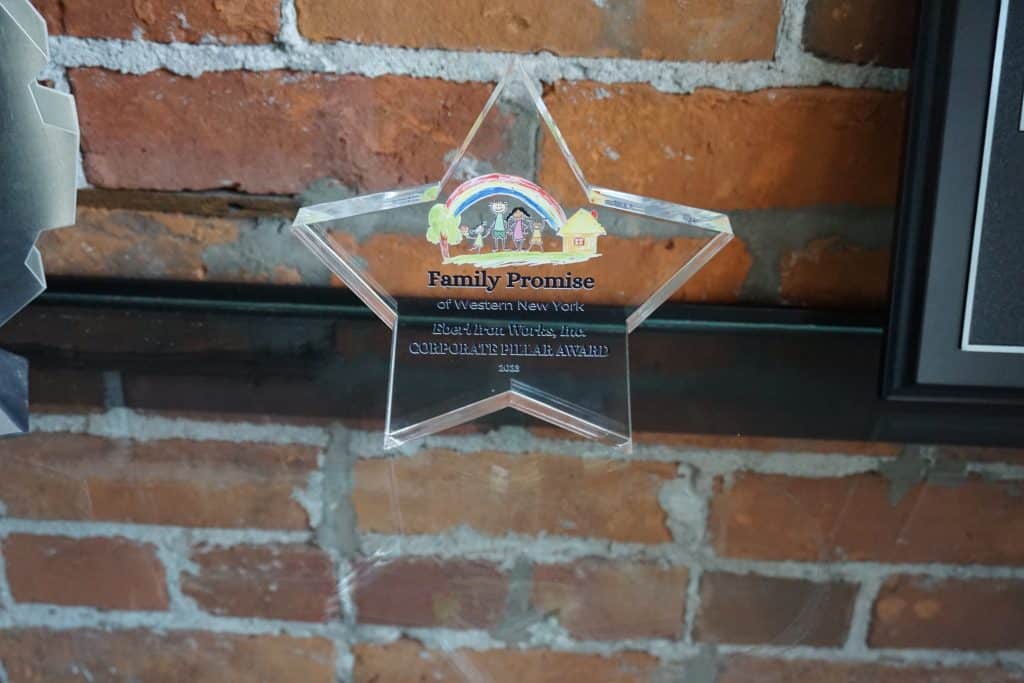 A Statement from Family Promise
The following was said about Eberl Iron Works: "The partnership between Family Promise of Western New York (FPWNY) and Eberl Iron Works, Inc. began last fall when employees from the company contacted our shelter. They recognized that we were neighbors – operating only a few short blocks from one another – and they wanted to be intentional about creating community partnerships. The company's community engagement team decided to make an explicit commitment to support Family Promise across a wide variety of initiatives. To date, employees from Eberl Iron Works have delivered over 20 separate grocery donations to our shelter, have adopted a family to purchase gifts for our Holiday Giving Tree program, have made substantial donations to our shelter program and we are currently working on creating a pathway to employment for parents in our shelter who want to be trained to work in the metal fabrication industry. By now, our team at Family Promise has met many of Eberl's dedicated employees and consider the company to be a trusted corporate partner. Family-owned for three generations, Eberl Iron Works, Inc. is a provider of systemized structural support solutions. Founded in 1923 as an ornamental fabricator, they have five divisions: Metal Fabrication Services, Rooftop Support Systems, Traffic Safety Products, Unistrut Buffalo Supports, and Stair Components and Systems. As a company that is in the business of "supports" Eberl Iron Works, Inc. believes in the importance of community and of fostering an environment where businesses, organizations and people can share knowledge and ideas for the betterment of all involved. We are lucky to have them as neighbors!"
Family Promise of Western New York
Family Promise of Western New York is a 501 (c)(3), New York state-certified emergency homeless shelter in Buffalo that has successfully houses families experiencing homelessness for over 25 years.

They recently commented stating, "We are one of just two emergency shelters in Erie County that keep families together, which is critical considering over 70% of our guests are children. We are small-scale and family-centered, allowing us to know each guest by name, and offer intensive support tailored to the unique needs of each family. We create a home-like environment based on compassion, respect and shared goals as our guests work to find their way back home."
To learn more about Family Promise of Western New York and find ways that you can contribute, click the link provided: FPWNY