Providing Clothes To Those In Need
EIW's Community Outreach Committee continues to make great strides in giving back to local charities, and to continue their positive push forward, they hosted a clothing drive to help those in need. Employees started their "spring cleaning" early and were asked to bring in gently used or new clothing that would be given to a local community shelter. The clothing drive not only allowed employees to de-clutter their closets and dressers, but they also got the satisfaction of helping the surrounding neighborhood. Our employees were able to donate over 40 bags, or roughly 400 pounds of clothing. By working directly with a local community shelter, we were given the peace of mind knowing our donations would be put to good use and be given to families in need of immediate assistance.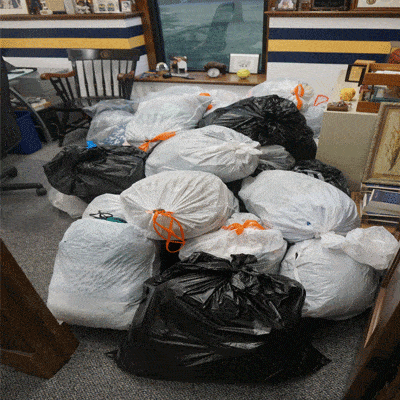 Clothing Drive Etiquette
Hosting a clothing drive is a great opportunity to give back to the community and provide those in need with the proper clothing for all types of situations and occasions. Whether they need something professional for a job interview, something warm or dry to ride out a rain storm or just something more comfortable, donating is a great way to help. With that in mind, there are some "rules" that should be followed when making a clothing donation. Clothes should be clean, meaning your donations should be washed and fresh. They should also be stain-free and free of rips, holes or tears. If it's not something you view as wearable, there's a good chance the charity in charge of distributing the clothing feels the same way. A clothing drive shouldn't be looked at as an opportunity to dump unwanted goods, but rather as a chance to better the life of someone who truly needs and appreciates the assistance.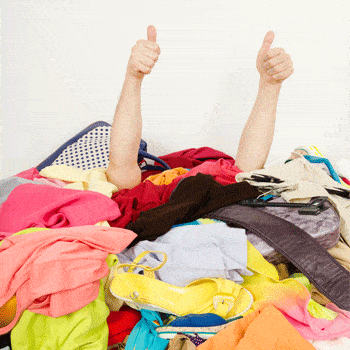 Other Ways You Can Help
Helping local charities and shelters by hosting a clothing drive is just one of the many ways you can contribute to your community and provide assistance to those in need. Other options include donating clothing to local schools or theaters to be repurposed for costumes and sets or reusing clothing for Halloween. Even gently used towels, blankets, and sheets can make a difference. The SPCA and other animal shelters are always looking for donations that can be used to take care of our four legged friends. No matter how much you're able to contribute or how often you're able to donate, just know that your help and kindness go a long way in bettering the community and those in need.